Your Eye Health.
Our Expertise.
We are Sydney based Optometrists located in the Inner West suburb of Drummoyne.
We offer professional eye care with style & stock a wide selection of high quality spectacle lenses, frames, eye glasses, contact lenses and sunglasses.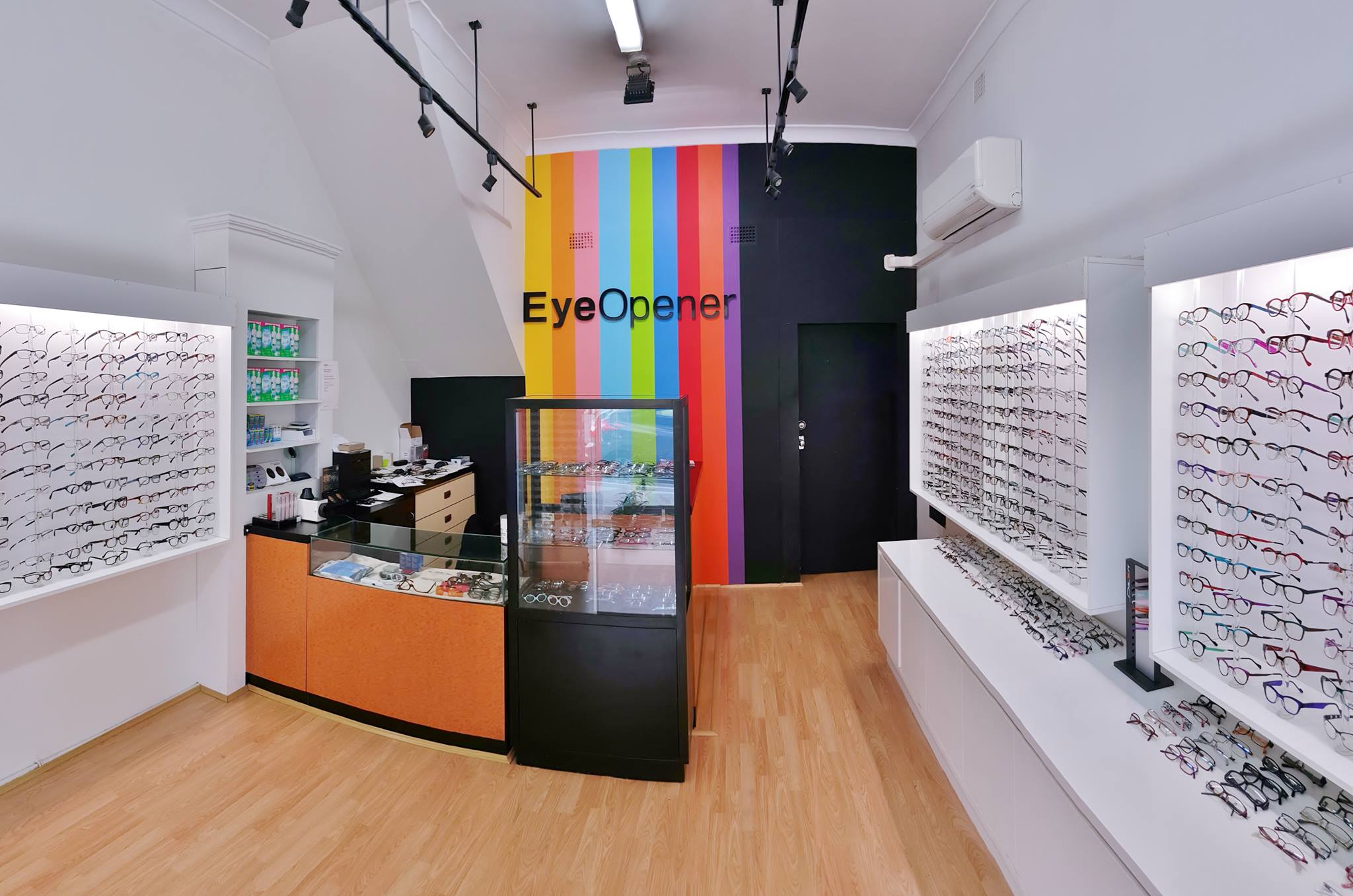 Welcome to Eye Opener Optometrists
Dedicated to providing the best eye care and personalised service in a friendly and professional environment
At Eye Opener Optometrists, we know how important your eyes are. So we take the time to understand you, your eyes and your lifestyle, and offer solutions that best suit you.
We make optometry simple, and relevant to your life. Our optometrists are thorough, and will give you a total eye health check using the latest technology, so you know you're in good hands
Our in-store stylists can also help select the right frames for you. Our range of glasses and sunglasses includes the world's leading brands such as Ray Ban, Oakley, Prada, Dolce & Gabbana, Versace just to name a few and children's glasses – all at great prices.
So book an eye test today… and you'll be seeing us sooner than you think!
Premium Eye Care Solutions
Personalised eye care by experienced professionals.
Extensive range of unique designer eyewear for both men and women.
Diabetic eye examinations and Glaucoma screening.
State-of-the-art digital retinal photography.
Most advanced lens technology and remote tracing.
Direct private health fund rebates and Medicare easy claim available.
Eye Opener Optometrists offer a full range of optometry services including:
Glaucoma Testing
Cataract Co-management
Diabetes Screening
Visual Field Testing
Computer Vision Syndrome
Laser Sight Referrals
Optical Dispensing
Colour Vision Testing
Eye Examinations
Contact Lens Fittings
Dry Eye Management
Corneal Topography
Digital Eye Strain
Foreign Body Removal
Prescription Sun Glasses
Rigid Gas Permeable (RGP) Contact lenses
Post-op Care
Pressure Testing
Keratoconus Management
Opthalmologist referrals
Red Eye Treatments
Occupational Vision Screening
Spectacle Lens Refitting
Prescription sunglasses
Performance sunglasses
OCT Scanning
Comprehensive Eye Tests
Prescription Safety Glasses
Extensive range of Sunglasses
Frame Repairs
Frame Adjustments
Sports Eye Wear
Direct Health Fund Rebates
Fashion Sunglasses
Flexible appointments and urgent care.
Or call —(02) 9819 7090
At Eye Opener optometrists, we stock over hundreds of frames including fashion designer labels, sunglasses, children's frames and frames which are no-gap when claimed through your health fund. We choose good quality frames from reputable suppliers and can offer a manufacturing warranty on all our stock. We look for well-made and functional frames that will express each individual's personality and style.
Our qualified frame consultants will assist you to choose the perfect frame for your needs. Your frame must accommodate the prescribed lens, be well-fitting and comfortable in order for it to provide you with optimum vision.
194 Victoria Rd, Drummoyne, NSW, 2047